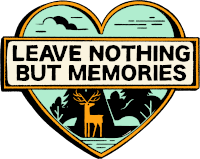 Dakota / stereophonics
We're still reeling from the final moments of their incredible headline set back in 2018. Arms round your mates, bouncing 'til your feet hurt, screaming 'you make me feel like the one!' – sounds like a banging way to spend a Saturday night.
Alright / supergrass
'We'll have fun, see the sights, we'll be alright!" There are few songs which ignite such joy as 'Alright' and we can't wait for Gaz Coombes and co. to bring the fun to Kendal this summer! An appearance three years in the making, it's going to be a special moment when Supergrass step out on stage at Lowther Deer Park.
Let's Dance To Joy Division / the wombats
Whether you've been a fan since 2007's 'A Guide To Love, Loss & Desperation', or you discovered 'Greek Tragedy' on TikTok – this song is set to unite everyone, from the young to the not-so-young for a big dance in the fields!
Naive / the kooks
It may have been sixteen years since the release of 'Inside In/Inside Out' but this one still bangs just as much in 2022 as it did in 2006.
Brazil / declan mckenna
'Don't you wanna play the beautiful game out in Kendal?' – that's how it goes right?!
Little Bit of Love / tom grennan
Pints in hand as the sun sets, belting out every word. Yep, this is going to be one of those moments. It's been a few years since Tom Grennan last graced a stage in the fields and he's produced hit after hit while he's been away.
If You Wanna / the vaccines
We wanted to start the festival weekend with a bang, so we roped in our old friends The Vaccines to come down and open the main stage on the Friday! It looks to be a set filled with festival classics from start to finish but the star of the show is surely set to be this absolute anthem.
This is the Life / amy macdonald
You just know this is going to be one of the biggest sing-alongs of the weekend…
Murder On The Dancefloor / sophie ellis bextor
Sophie Ellis-Bextor brings the Kitchen Disco to Kendal this summer and we couldn't be giddier at the thought of dancing around to this one come July! It's hard to believe it's been 20 years since this song took over the airwaves, but it's stood the test of time as it remains a BOP to this day.
Glasgow / the snuts
We've always loved the way that they say Glasgow…
Dreams / gabrielle
Dreams can come true, and they certainly do in the fields! Catch us doing our best dad dances down the main stage as Gabrielle makes her Kendal Calling debut.
Here's The Thing / sports team
HERE'S THE THING! See you down in the mosh pit as Sports Team are set to create an all out frenzy in their return to Kendal Calling this year!