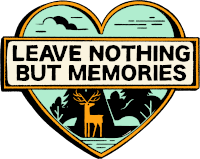 it's the roaring 20's!
---
Kendal Calling's House Party is set to receive a truly glamorous makeover, celebrating 100 years since Gatsby's epic, grandiose parties were imagined by F. Scott Fitzgerald in his cult classic the Great Gatsby. Expect a generous serving of splendour and luxury, as we transport you back to the roaring 20s!
The prohibition is certainly over so join us for a drink or two, as a variety of entertainment walks through the revolving door of Gatsby's fantastical wonderland! The House Party will be maintaining it's 'anything goes' policy, with everything from saxophonists to dance rock maestros to the finest selectors around taking to the hallowed stage at Gatsby's grand soiree!
While Gatsby won't enforce a dress code, an evening dress or suit jacket certainly helps to blend into the era and give that extra immersive feel to this age-old affair!
anything goes at gatsby's house party!