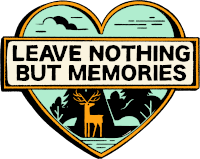 Kendal Calling is a 3 to 4 day festival set in the beautiful lake district with over 10 stages featuring regional, national and international talent. We work closely with Attitude is Everything to provide an event site which is accessible, and to that end we are pleased to announce that we have received their Silver Award in accessibility on site and we are the first festival to be awarded the access starts online status.
Please note: The accessibility facilities are only available to festival goers with permanent disabilities, so broken legs, recent injuries, recent operations, elderly and pregnant women do not qualify.
ACCESS ENQUIRIES
If you would like more information on he access facilities at Kendal Calling, or to get in touch with us, please email access@kendalcalling.com or write to Kendal Calling Access, Kaboodle, The Stables, Wilmslow Road, M20 5PG. We aim to respond to all enquiries within 2-3 days.
To spply:
1) Purchase your tickets for Kendal Calling here. If you are applying for our PA Ticket Scheme please DO NOT purchase a ticket for the person acting as your PA.
2)    Complete the Access Application Form, to let us know about your access requirements. Please include your valid ticket reference number and submit your supporting evidence in this form.
3) Once submitted, we will endeavour to respond within 5 working days to confirm the status of your request.
4) If your request has been accepted, you will receive a confirmation email from the Access Team.
5) Closer to the festival we will send you an Access Information Pack which will have all the information you require about our accessible facilities.
If you have any questions regarding access before applying, please email access@kendalcalling.com.
You can phone our access team: 0161 768 6341
ARRIVING ON SITE
On arrival to site, please head to the gate as described in the information pack, these are broken down into coloured gates. The information pack provided in advance, usually via email, will explain which gate to head to, where to collect your wristband and the location of the access campsite.
Don't forget your festival tickets, these will be scanned on arrival and swapped for festival wristbands.
The site will open from 9AM Thursday, for those with Thursday tickets, and 9AM Friday for all weekend ticket holders.
ACCESS AROUND THE FESTIVAL SITE
The festival is held at the Lowther Deer Park, Cumbria. The land is ancient woodland and farm land with grass and some uneven ground. There is a tarmac road running through the middle of the Main Arena. The Main Arena has a number of small hills inside its perimeter. There is a gravel road that runs around the edge of the Accessible Campsite. The Accessible Car Park is located within the Accessible Campsite. The ground leading from the accessible car park and campsite to the Main Arena entrance consists of gravel road and grass. The distance is approximately 400 metres. The Main Arena is 300 metres from the main gate to the furthest perimeter edge.
Please note: The weather conditions can dramatically affect the ground conditions, so wherever possible please try to consider what preparations you may need to make and equipment you may need to bring along.
additional access facilities
The following access facilities need to be pre-booked using the Access Requirement form. This form and the required evidence must be sent to us once you have purchased a ticket.
1) 2 FOR 1 TICKETS FOR PERSONAL ASSISTANTS
We provide a 2:1 ticket scheme for individuals who would be unable to attend our events without bringing a personal assistant. Once you have bought a full price ticket, please fill in the access requirement form and provide us with a form of evidence as listed on the form in order to receive your personal assistant ticket.
2) VIEWING PLATFORM WRISTBAND
A viewing platform with a stewarded accessible toilet is located near the stage in the Main Arena. In order to gain access to the viewing platform, you need a viewing platform wristband. This also comes with a lanyard that can be worn by a personal assistant or companion so that they can join you on the platform.
3) ACCESSIBLE CAMPING WRISTBAND
On arrival Thursday and Friday, there will be an Access Information Point in the accessible campsite where customers can collect further information on access within the festival site. It is also here that additional pre agreed wristbands can be collected.
The accessible campsite will be cordoned off from general camping. There will be a number of accessible toilets and showers. The accessible campsite will include a covered, 24-hour charging point for power chair batteries. Please assist us with planning by letting us know if you intend to use this service when completing Section 5 of the Access Requirement Form. Customers are free to leave batteries and chairs in this area overnight at their own risk as this service is not stewarded.
Near to the Accessible Campsite there are village services (bar, concessions, information point and welfare).
Facilities we provide in the accessibility campsite:
• Accessible unisex showers and toilets
• Standard showers and toilets
• Fresh water points
• Waste disposal point
• Electrical points for charging wheelchairs and scooters on a first-come first served basis This campsite is available to customers who are unable to camp in the standard campsites or who need access to specialist facilities we provide.
LIVE-IN VEHICLES (Campervans/caravans)
We have a limited number of accessible live-in vehicle pitches available on a first come first served basis. After you have submitted the accessibility application form (if approved) you will be sent a link to purchase one of these.
4) ACCESSIBLE PARKING PASS
An Accessible Car Park is located within the Accessible Campsite perimeter. Customers are allowed to park their cars near to their tent in a designated car park, but not directly next to their tent.
SITE INFO
ACCESSIBLE TOILETS:
There will be a stewarded accessible toilet located beside the viewing platform in the Main Arena. A viewing platform wristband is required to gain access to this toilet. There will be other non-stewarded accessible toilets in the Main Arena. There will be accessible toilets within the Accessible Campsite.
ASSISTANCE DOGS
We welcome assistance dogs onto the site. There will be an area provided for toileting and drinking.
STROBE LIGHTING
There will be general warning signs around the Main Arena if strobe lighting will be used. Due to the nature of the artists it is likely that strobe lighting will be used throughout the performances. There will not be a warning immediately before a period of strobe lighting.
MEDICAL SERVICES
There will be a First Aid tent located in the Main Arena that will be visible within the Main Arena. There will also be Medics and First Aiders on patrol around the event. You will be able to store medication with the medical team if refrigeration is needed. Please let us know in advance if you will be wishing to store medication here. If you require more information, please get in touch.
HEARING LOOPS
We have Bob-on-Com hearing loops on site, these are available at the box office, the access reception which is located in the access campaign, the information point and at the Green gate which is the entrance for customers staying in the access camping field, the boutique camping and live in vehicles.
BRITISH SIGN LANGUAGE
We currently do not have this onsite, however it is something we are looking into, if this is something you would be interested in please do get in touch and let us know.