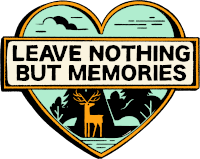 Since 2009, our Calling Out stage has hosted some of the world's most exciting artists and has been home to our legendary late night indie discos! Mumford & Sons, The 1975, and more have appeared on our intimate new music stage, so if you're looking to catch the next big thing Calling Out is the place! We have collected some of the biggest artists who have performed this stage in the early days of their career, for a glimpse back at some of Calling Out's most iconic performers.
Mumford and Sons
In 2009, Lowther Deer Park became the new home of Kendal Calling, and with our new home we also saw a massive variety of new artists performing with us. Calling Out welcomed fresh faced Mumford and Sons to its stage for an unforgettable night of lyric belting and dancing. The British folk rock band went on to win the 2013 Grammy Album of the year with Babel, and even developed their own music festival, Gentleman of the Road, There's hardly a soul alive that doesn't know the words to Little Lion Man, and we are proud to have hosted them so early on in their amazing career!
The 1975
2013 was a special year for Kendal Calling, not only did we go on to win 'Best Medium Festival' at the UK Festival awards but our Calling Out stage was also host to the new up-and-coming pop rock band, The 1975. Performing hits like 'Robbers' and 'Girls' this gig has gone down as one those 'I was there' moments.
Love them or hate them, The 1975 have gone on to be one of the biggest pop rock bands of all time, headlining festivals and winning awards with each release since their black and white debut.
Catfish and the Bottlemen
Kendal Calling 2014 was a show of intergalactic proportions, the theme being outer space of course. Absolutely nothing could dampen the spirits of that years crowd, rain or shine. British indie rock band Catfish and the Bottlemen performed in Calling Out, up-and-coming at the time however you would have thought they were headliners already given their electrifying stage presence and the way the crowded belted out iconic stadium-ready tunes like 'Cocoon' and 'Kathleen'. We then had the pleasure of welcoming them back in 2018 to close out the whole show on the Main Stage!
Blossoms
Blossoms have risen through the ranks over the years, and in doing so have become a Kendal favourite. Rolling onto the scene back in 2016, long before they became headliners, they first joined us in Calling Out. Performing tunes from their debut album, including the mega hit 'Charlemagne' – it was clear for anyone to see that these lads had a very bright future ahead!
In 2022, the band released their fourth album, 'Ribbon Around The Bomb' and this year, it all comes full circle as the Stockport boys headline Saturday night at Kendal Calling 2023!
Loyle Carner
2017 saw Stereophonics and Manic Street Preachers take to the Main Stage, but it was also the year Loyle Carner joined us in Calling Out! The London born rappers on stage energy was infectious as he gave us an unforgettable performance.
Carner's debut album entitled 'Yesterday's Gone' was also released this year, garnering acclaim from music critics with The Independent naming it the album of the year. The album was also nominated for a Mercury Prize this year, and In 2018, he received two respective Brit Award nominations for British Breakthrough Act and British Male Solo Artist.
Idles
In 2019, we welcomed one of the loudest bands to ever grace Lowther Deer Park – IDLES. Little did we know the heights they would reach as their second album propelled them to headline status. The band would go on to lead a rejuvenation in British punk music, with bands like Fontaines DC, The Murder Capital and Working Mens Club all continuing the charge.
The Guardian has described Idles as "Like no other British rock band of their generation" and we feel truly privileged to have seen this band in our Calling Out tent before those festival headline sets came calling.
The Snuts
2019 was an absolutely stellar line up in Calling Out and opening that weekend was none other than The Snuts. Tne Scottish indie rockers have fully cemented themselves as Kendal legends. With the festival taking a few fallow years, Kendal Calling returned in 2022 and none other than The Snuts found themselves headlining our Calling Out tent, a true testament to how much they had grown in those years! Maybe we'll be able to swoop them back another year!
Check out our 2023 Calling Out line up here!