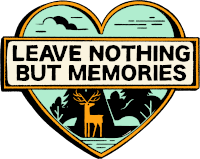 All the essential info you'll need to know before joining us in the fields in 2024! 
ENTRY TIMES
These times are subject to change, so please check on the week of the festival but currently the festival site opens for camping at 9am on Thursday 1st August 2024 for those with Thursday entry tickets alongside their full weekend tickets.
Gate Opening Times: Thursday 9AM – 9PM
Friday 8AM – 9PM
Saturday & Sunday 10AM – 9PM
The campsite will close at 2PM on Monday 5th 2024.
Entry will not be allowed outside of these times so please plan your journey accordingly.
WHAT TICKET TYPE DO I NEED?
Entry to the festival is by advance ticket purchase only. No tickets will be available on the gates. Please see the ticket section on this website for full details of ticket types and where you can purchase them.
Age 11 to 15 Weekend Tickets must be accompanied by a ticket holding parent or guardian over the age of 21.
Also, all teens (aged 11 to 15) MUST camp in the same area as their families.
Teen Ticket holders (Age 11-15) are not allowed in the arena unaccompanied after 10pm. ID will be checked at the gate and entry will be refused to those not accompanied by an adult aged 21 or older.
16 and 17 year olds with an adult ticket require ID to allow them to enter without an adult.
There are a limited amount of tickets for children up to and including the age of 5 to attend free of charge but their parent or guardian must obtain a ticket for them and accompany them at ALL times.
By purchasing a Child (age 6-10) Ticket, Infant (5 & under) Ticket or a Teen (age 11-15) Ticket you are confirming that you are either the parent or legal guardian of the teen or child for whom you are purchasing.
Please note – you must have a ticket corresponding to your correct age at the start of the festival.
WHAT CAN I BRING WITH ME?
Here is an easy guide to what you can and can't bring into the fields!
| | | |
| --- | --- | --- |
| Items | Campsite | Arena |
| Aerosols | ✓ | x |
| Alcohol (No glass) | ✓ Must be brought in on first trip. | x |
| Animals (Except Assistance Dogs) | x | x |
| Audio/Visual recording Equipment | ✓ | ✓ |
| Barbeques (disposable) | ✓ | x |
| Blowtorches | x | x |
| Chinese Lanterns | x | x |
| Campfires | x | x |
| Cans | ✓ | x |
| Children under 16 (unsupervised) | x | x |
| Fireworks | x | x |
| Flares | x | x |
| Glass | x | x |
| Compact Mirrors | ✓ | x |
| Bottles of perfume / aftershave | ✓ | x |
| Gazebos / Portable toilets | x | x |
| Gas stoves (Single Burner) | ✓ 230g canisters | x |
| Illegal substances | x | x |
| Knives for cooking | ✓ | x |
| Small Hammers (pitching tents) | ✓ | x |
| Soft drinks | ✓ | Y (Sealed bottles or cartons 500ml and under) |
| Reusable water bottles | ✓ | ✓ Must be empty upon entry and refilled within the arena |
| Weapons | x | x |
| Drugs including new psychoactive substances, Poppers and Nitrous Oxide | x | x |
| Liquid fuels (solid firelighters allowed) | x | x |
| Selfie Sticks | x | x |
| Walkie Talkies / 2 Way Radios | x | x |
Alcohol is allowed into the campsite on your first trip in to get your wristband, this is to reduce search times on the re-entry lane. We ask that each person only brings a reasonable amount for themselves to enjoy (note – no glass bottles as the festival is home to many deer, so please protect the deer park).
Kendal Calling is, and always has been able to maintain a relatively low ticket price as it is subsidised by our fantastic bar offering so we hope you will enjoy a fresh, cold pint from our Real Ale Tent, Oktoberfest and there bars or perhaps a cocktail is more your tipple? We have plenty of cocktail bars around site too!
Security and stewards are on site to assure you have a safe weekend of fun and frolics.
DSLR cameras are permitted on site for personal use. Any press related photographers should contact our press team in advance of the event.
WILL THERE Be ENTRY SEARCHES?
As part of our license agreement our security team undertake general searches.
This is done for the safety and protection of all. Searches are done as in-obtrusively as possible and only with due cause.
WHAT ID DO YOU ACCEPT?
We accept Driving licenses, provisional or full, Passports and Citizenship cards as forms of ID.