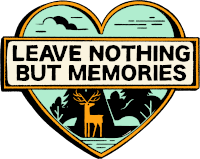 At Kendal Calling, we believe everyone should be able to enjoy festivals, even those who may be put off by the idea of 'roughing it' in a field for a few days! While often that is all part of the fantastic festival experience, we know many would enjoy a few extras to help make their stay a little more comfortable. If this sounds like a bit of you, then you're in the right place!
upgrade to great plains or emperors field
Our upgraded campsites sell out quickly every year but fortunately we're going to be running a re-sale at the end of May! So you have chance to sign up and secure your spot!
Emperor's Fields is for those after a few more comforts as this is a quiet area, ideal for families. It includes free car parking adjacent to the campsite, access to free hot showers, compost toilets, extra camping space and your own arena entrance.
Great Plains is our sister campsite to Emperor's Fields! Located adjacent to our Deer Lodge campsite. If you wish to bring your own tents, kick back and relax at the festival with all the amenities and benefits of Emperor's Fields then this is the campsite for you. It includes free car parking adjacent to the campsite, access to free hot showers, compost toilets, extra camping space and your own arena entrance.
BOOK INTO THE DEER LODGE
Camping not your style? Well, we've got just the thing for you! Treat yourself to a stay in our Deer Lodge boutique camp site! With memory foam mattresses, luxury duvets, eye masks, built in lights and even a door mat, you'll find yourself right at home. Plus if you book today, you can split the cost over the next three months!
Relax in the garden of eden
Away from the hustle and bustle of the festival, from the electric atmosphere and beat of the music, lies the magical Garden of Eden.
Achy feet from dancing in your wellies? One too many drinks from our real ale bar last night? No problem, just get down to the Garden of Eden and let us melt your worries away…then get back out there and do it all again! Our practitioners are on hand all weekend to offer festival goers a calm and nourishing place to revitalize, and a chance to unwind and relax before diving back into the energy of the festival.
Soap opera & posh privy
Want to look your Sunday best every day? Pop along to the Soap Opera and get yourself a lovely hot shower and indulge yourself in the pamper lounge, with hair dryers, straighteners and mirrors!
We know festival toilets aren't for everyone and while we endeavour to keep ours as clean as possible throughout the weekend, we know that many would like something a little more familiar! For just £15, you can book your posh privy for the full weekend helping give you that extra peace of mind
a helping hand with your gear
Gone are the days of struggling with luggage from the car park to your pitch, the Jolly Green Sherpas will once again be coming to Kendal to transport your luggage for you.
No need to book in advance for this one, just keep an eye out in the car park when you arrive, plus for each sale, they plant a tree via a non-profit reforestation project!