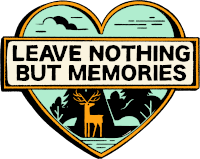 From the bottom of our hearts, thank you.
Every year, we strive to deliver a stellar festival experience but it is your smiles, your laughter and your excitement that brings Kendal Calling to life.
There was something in the air this year at Lowther, a real sense of community. Frank Turner joining Lottery Winners, KT Tunstall teaming up with Rick Astley and Rick himself even jumping on percussion for a roaring performance of 'Charlemagne' with Blossoms – the camaraderie stretched from the audience to the artists.
With pop up performances, late night explorations and a secret set or four, this year has felt truly special. Whether you spent the weekend enjoying a brew in Tim Peaks Diner, wandering the woodlands of Lost Eden or bouncing around down the front of the main stage – we truly hope you enjoyed your time in the Deer Park.
As we close the book on 2023 and return the grounds to the wildlife that call it home – we turn our heads towards next year and the next adventure.
So until next time, See you in the fields!
Andy, Ben & The KC Team
"I have waited to play kendal calling for years, today I finally did it. Words can not describe how it felt, what an incredible day." – Mel c
"Absolutely unbelievable crowd at Kendal Calling… Wow!" – kt tunstall
"An incredible experience, with incredible people" – Rick Astley
"I think we are the most excited people on site at the moment. We had such an amazing time with an amazing crowd!" – Scouting For Girls
"the greatest festival and our favourite festival performance ever" – Lottery winners
"coming home to kendal calling and a bonus guest spot with the lottery winners, kind of a perfect day" – frank turner