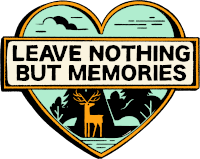 As members of PRS' Keychange initiative, we have pledged to have a 50/50 gender split by 2022 and we continue to work hard towards this.
The numbers…
We had 14% acts with female representation across the festival in 2016, which doubled to 30% by 2020. We're aiming for 40% or more this year.
We have signed up to PRS Keychange pledge to have 50/50 by 2022. I think we can do that.
So far there are just 45 names announced, and the finished festival will be more like 250, so there is a lot more to come.
Only a third of the Calling Out stage is booked, which has been 50/50 on gender balance the past few years.
None of our Chai Wallahs, Woodlands, Yam Riot or stages announced, which are also usually 50% gender equal.
Our partnership with Brighter Sound this year is yet to be announced; Brighter Sound is a charity who are working to address gender imbalance and will have a 100% female lineup.
Standby for more exciting news on diversity and equality at Kendal Calling, and more line-up news coming soon.