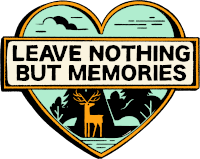 Away from the fields, Kendal Calling's commitment to supporting the local community and charities continues to go from strength to strength. To date the festival has raised close to £200,000 for the various charities close to our hearts, and in 2020 Kendal Calling Radio raised £12,000 in one weekend!
ALDER HEY
Alder Hey Children's Charity provides vital funds to make Alder Hey in the Park a truly world-class patient-friendly hospital which sees over 270,000 young patients and their families every year. They have just launched a £30m fundraising appeal to make the new Alder Hey in the Park the best it can be and have currently raised over £20m so far. Funds raised are used to buy life-saving medical equipment, arts, play activities, and services that otherwise simply wouldn't be available. From the thousands of crayons they give out to entertain young patients to amazing lifesaving equipment and ground-breaking research studies, the money donated to Alder Hey makes a remarkable difference.
GUIDE DOGS UK
We are extremely grateful to Kendal Calling for supporting the charity Guide Dogs. Guide Dogs firmly believe losing your sight shouldn't mean losing your independence, confidence and freedom too.
The money donated by Kendal Calling will change the lives of people like teenager Liam. Liam lost his sight suddenly at just five years old, and doctors still don't know why. Since being partnered with guide dog George, Liam says:
"Life is good and with George by my side, I'm continuing to become more independent, confident and looking to the future." – Guide Dogs.
In the past few years we've sponsored Bea, Kacey and our new Guide Dog, Eden.
HOSPICE AT HOME
Hospice at Home Carlisle and North Lakeland provide high quality care and support for adults who have palliative and end of life care needs and also for their families and carers. They bring the skills, ethos and practical care associated with the hospice movement into the home environment, providing services that allow adult patients with advanced illness' to be cared for at home if that is their preference. Care may be provided to prevent admission to, or facilitate discharge from inpatient care for crisis management or for longer periods of care. The funds raised at Kendal Calling 2019 via Sunflower Awareness raised a record-breaking £12,978.56, taking their total raised over eight years to £61K!
PENRITH LIONS
The Penrith Lions are a purely volunteer led organisation that help local families in distress, take senior citizens on outings and provide opportunities for young people in the area to better themselves. Previous projects included financial help for a young mothers group in Penrith, sponsorship of a local youth football club and putting on the seniors Christmas concert. They are deeply involved with Eden District Talking Newspaper which provides a weekly tape for 120 blind or partially sighted people. By donating to their Welfare Fund it enables them to continue our support to the various groups, organisations and individuals who are in need of assistance. The 2012's donation helped to get project Message in a Wallet off the ground. This helps to aid emergency services in the event of an accident.
CUMBRIA COMMUNITY FOUNDATION
We got involved with Cumbria Community Foundation as part of the Cumbria Flood Appeal. Cumbria, which is Kendal Calling's home was hit by severe flooding in December 2015. The flood fund will be used as emergency relief grants to peoples who's homes were flooded or who had to evacuate their homes, this will help with the immediate financial costs and burdens of moving out, pumping & drying, and emergency repairs. In addition, it will be used to help those who face additional financial burdens as a result of the flooding, i.e. loss of earnings and extended daily commutes. Finally it will be used to support local charities, community organisations and social enterprises to provide counselling, advice and guidance.
Fred Moore who was affected by the flooding has said of the fund "My wife and I were devastated when the ground floor of our house was flooded on 6th December. We were stranded in the upstairs of our house for 2 days while we waited for the flood waters to recede. We lost all our kitchen equipment, dining room suite, corner settee, carpers and our heating system was faulty. We were able to replace a lot of the equipment but as we were not insured we can't afford to repair the heating. Gladly the grant which you paid us has meant we can have the heating repaired. Thank you for the excellent work you have achieved in Cumbria"
You can donate to the fund via the website http://www.cumbriafloodfoundation.org or by texting FLUD15 to 70070.
NORTH WEST AIR AMBULANCE
The North West Air Ambulance Charity takes advanced healthcare to scene; reaching, treating and transferring patients to definitive care as quickly as possible and working collaboratively with our partners to ensure they are transferred to the best treatment centre thus improving chances of survival and reducing the risk of long term injury.
Just as many critically injured patients would not survive without the service, the North West Air Ambulance Charity would not be here without you. The service is funded by the generosity of the public through donations, fundraising activity, lottery membership and through our network of retail outlets, who provide vital charitable funding to keep our service flying.
Text to donate – Text NWAA18 £10 (or insert an amount) to 70070
DAVID LYNCH FOUNDATION
All proceeds raised from Tim Peaks Diner from the sale of Tim Peaks coffee go to the David Lynch Foundation. The David Lynch Foundation are dedicated to helping people of all ages from all walks of life in the UK and worldwide overcome stress, suffering, and hardship, and unfold the full potential of life. As the UK branch of the David Lynch Foundation for Consciousness-based Education and World Peace (DLF UK), we use stress-reducing programmes that are scientifically proven to promote creativity, happiness, success, and peace. Our methodologies transform lives from within to create a more harmonious and peaceful world, especially focusing on groups who need it most, such as stressed teachers and students, the homeless, prisoners, and the many thousands of war veterans suffering from post traumatic stress disorder (PTSD).
PARKING
In addition we also support a number of charities and local causes by donating tickets. Please see below which charities were chosen for 2019 and how you can help them.
The Well Communities, Kendal – 'The Well Communities gives support to people recovering from drug and alcohol addiction through therapy, counselling, peer mentoring, employment training and social activities.' https://www.thewellcommunities.co.uk/
Sue Ryder – 'Sue Ryder supports people with complex needs and life-threatening illnesses across the UK and internationally.' https://www.sueryder.org/
Kidscan Children's Cancer Research – 'Dedicated to funding children's cancer research to find safer treatments for children with cancer.' https://kidscan.org.uk/
Friends of Highbury School Fundraiser
Lake District Calvert Trust – 'The Lake District Calvert Trust is an outdoor centre for people with disabilities delivering activity breaks for schools, groups, families & individuals.' https://www.calvertlakes.org.uk/
Askham and District Community Centre
Beaconside School Fundraiser
Carlisle Key – 'Carlisle Key is an charity which helps young people move towards independent living.' https://www.carlislekey.co.uk/
North West Air Ambulance – 'The North West Air Ambulance is the helicopter emergency medical service that covers the North West England region, consisting of the counties of Cheshire, Cumbria, Lancashire, Greater Manchester and Merseyside.' https://nwaa.net/
Guide Dogs – 'Guide Dogs helps blind and partially sighted people across the UK through the provision of guide dogs, mobility and other rehabilitation services.' https://www.guidedogs.org.uk/
UK Sepsis Trust – 'The UK Sepsis Trust exists to fight this life-threatening condition, stop preventable deaths and support those affected by sepsis.' https://sepsistrust.org/
Eden Valley Hospice – 'Eden Valley Hospice provides care for adults with life limiting illnesses from North Cumbria.' https://www.edenvalleyhospice.org/
Meningitis Research Foundation – 'Meningitis Research Foundation is a leading UK, Irish and international charity that brings together people and expertise to defeat meningitis and septicaemia wherever it exists.' https://www.meningitis.org/
Yanwatch School Fundraiser