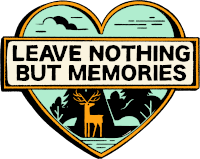 AS MUCH AS WE LOVE TO HEAR FROM ALL THE KENDAL CALLERS PLEASE KEEP IN MIND THAT WE ARE A SMALL TEAM AND MAY NOT BE ABLE TO GET BACK TO YOU IMMEDIATELY. WE ENDEAVOUR TO WRITE BACK TO YOU WITHIN 72 HOURS, HOWEVER, PLEASE DON'T BE DISMAYED IF IT'S SLIGHTLY EARLIER OR LATER!

CLICK BELOW TO SELECT YOUR ENQUIRY TO FIND THE ANSWER, AND IF YOU'VE STILL GOT A QUESTION, YOU CAN CONTACT US.
TICKETS
Your first port of call for all ticket related issues is SeeTickets customer services portal: https://kendalcalling.seetickets.com/customerservice
CHANGING ADDRESS / BANK DETAILS / CHECKING PAYMENTS / PROBLEMs WITH TICKETS / forgotten details:
Please contact SeeTickets customer service through their portal here.
You can also retrieve your order via your email address using the 'Forgotten your details?' section on their Customer Services portal here.
DAY TICKETS:
We only do weekend tickets for the festival, so why not join us for a full weekend of fun in the fields!
TICKETS DISPATCHED:
Tickets for Kendal Calling 2023 will be dispatched in the weeks running up to the festival If you're concerned about the location of your tickets then please don't hesitate to contact your ticket agent who will be able to help you further with this.
TICKETS WON'T ARRIVE BEFORE I LEAVE:
If your tickets won't arrive in time, then we would advise contacting your ticket seller to organise to collect them at the box office at the festival.
REFUNDS:
All tickets are non-transferable except by authorised agents.
In reaction to the secondary ticketing markets, that we believe fundamentally exploits customers, we have partnered with Tixel for safe fan-to-fan resale! If you have tickets you wish to sell, please list them here.
APPLY TO PLAY
Our apply to play service is open here! Closing date of May 21st.
PRESS and photo
For all press enquiries, please email alex@galapr.co.uk. To apply for accreditation, please complete the form here.
VOLUNTEERING
Festaff applications are now open, here
PLEASE NOTE: ALL TICKETS, INCLUDING CHILDREN, TEENS & UNDER 5'S ARE ALL SOLD OUT! IF LOOKING FOR TICKETS, PLEASE CHECK OUR SECONDARY RE-SALE PARTNER, TIXEL.