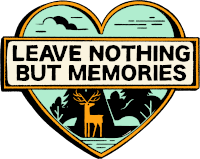 Explore some of our most frequently asked questions over the years. If you don't find the answer to your question here, feel free to email us on hello@kendalcalling.com and we can endeavour to help!
TICKETS
DO YOU DO DAY TICKETS?
Weekend tickets are the only tickets available for the festival, we don't do day tickets. So why not join us for the full weekend!
when is the line-up announced?
Our first wave has been revealed! Feast your eyes on the first 100 acts here.
WHEN DO THE HEADLINERS FINISH?
Our Main Stage closes at 11PM, at which point we have lots of late-night venues to explore until 3AM.
WHERE CAN I FIND UPDATES ON KENDAL CALLING 2022?
You can either…
Visit the news section on our website
Follow us on Twitter
Join us on Facebook
or sign up to our newsletter at the bottom of the page.
PERFORMING AT KENDAL CALLING
CAN I PLAY AT THE FESTIVAL?
Want to perform at Kendal Calling this year?
Apply here > https://kendalcalling.co.uk/apply-to-play-2022
ROAMING PERFORMERS AND ART INSTALLATIONS
Want to contribute to Kendal Calling with an idea? Theatre, art or poetry, we will want to hear from all of you! We are particularly interested in hearing from you if you can help to bring our carnival parade to life: dance troupes, costumed paraders and walkabouts are all welcome to apply too. Applications are NOW OPEN! https://form.jotformeu.com/83372606535358
FACILITIES
LOST PROPERTY
The info point in the Village Green is the place to report any lost property open 9AM to 9PM. Overnight (9PM to 9AM) it's looked after by the campsite manager who's office is also in the Village Green.
We're working with NotLost to reunite you with your lost property after the festival. Simply complete the form once it's open after the festival with as much info as possible including any distinguishing features that will identify you as the owner and they can see if it's been retrieved from the fields.
CASH MACHINES
We're happy to say we have ATM cash machines on site. We'd still recommend bringing enough money for the weekend though as even a few minutes wasted queuing for cash is a few minutes wasted from a blinding weekend. Our bars also offer card payment facilites.
CAMPSITE SUPPLIES
Our General Store in the campsite Village Green will stock all the sorts of festival vitals that we've learnt you can't do without.
PHONE CHARGING
We have a phone charging station on site in the Village Green. You can purchase a pass to access the phone charging HERE
RECYCLING
We employ litter picking contractors who work to recycle the most they can from the waste coming from site. Please help us be greener by reducing the waste you create. Think about bringing less packaging and non-essentials with you when you pack for the weekend to help us look after the Deer Park.
SAFETY
LOCKERS
We have plenty of lockers to keep your valuables safe, located in the Village Green. You can purchase standard or large storage HERE
DRUGS
Our drugs policy is simple – the same rules apply at Kendal Calling as anywhere else. We work hard to prevent illegal drugs getting on site, pursue anyone suspected of supplying drugs and protect our festival family.
FAMILY-FRIENDLY
The festival is a safe and family friendly festival. We have a dedicated kids area with everything from a mothers and babies tent to workshops for teens and all ages. As part of the standard ticket we have a dedicated Family Campsite. As well as that, we recommend the Emperor's Fields campsite to families as it is smaller in size and has all the facilities in one place. However we must remind all that kids remain the responsibility of their parents & guardians and not the festival.
ALCOHOL
The festival operates under the same laws so you do need to be over 18 to bring, buy and consume alcohol on site.
BAR MENU
We have a great selection with everything from real ales to cocktails across various bars around the site.
Kendal Calling's real ale festival features lots of different ale's from breweries in the Lake District and even our own ale – Kendale and Oh Deer!
ALCOHOL LIMITS
Weekend Campers are allowed to bring alcohol into the campsite, up to a reasonable amount for themselves to consume.
ALCOHOL IN THE ARENA
Alcohol is not allowed to be brought into the arena to allow us to keep bar prices low – we have arranged some awesome bars for you to drink from, including our Real Ale Festival in partnership with local independent breweries.
bar prices
As always we try to keep the bar prices in line with other festivals and offer our festival-goers good value.
AFTER THE FESTIVAL
OFFICIAL MERCHANDISE
You can buy our official festival merch on our online store.
PLAYLISTS
Reminisce on a momentous weekend in the fields in 2020 with our Kendal Calling 2020 playlist HERE
Alternatively, look back over Kendal Calling's epic past with our throwback playlist HERE