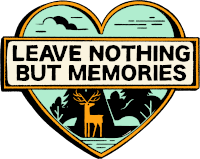 Festival Safe is a cross-industry initiative designed by festival organisers and industry professionals. It is a central resource to share useful information and advice with you festival goers in a fun and engaging way before you head to the festival. Get prepared with essential advice and handy tips to have you becoming a festival pro in no time!
Whether you're a festival first-timer or a loyal festival veteran, Festival Safe is a platform for everyone! It includes valuable sections on:
Festival first-timer: What tent do you buy? How you can cope with the toilets? What do you pack? All your questions answered to avoid any #FestivalFails!
Camping: Which campsite will be right for me? Whether you're the Bear Grylls survival type or the glamping kind, Festival Safe gives you a survival guide to be a happy camper!
Families: An essential guide for those taking the little ones to the fields, with some suggestions and key tips to get your prepared beforehand to pack for the both of you.
Wellbeing: Festivals can sometimes be a test of endurance with the mix of sunshine and downpours, but stay on top form with your physical and mental health!
Crime: We need to make sure our festival friends and family are safe whilst in the fields, so make sure to take precautions to be alert.
Alcohol & other drugs: Be sure not to overdo it – know the facts and stay safe in the fields!
We've also teamed up with our friends at the AIF, uniting and empowering independent festivals to ensure you're safe in the fields. Take a look at the AIF Sexual Safety Charter of Best Practice HERE