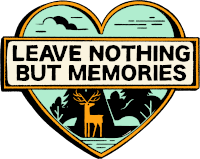 KENDAL CALLING WAS BORN FROM A GROUP OF MUSIC LOVERS WHO FELT THE FABULOUS FIELDS OF THE LAKE DISTRICT COULD BE PUT TO BETTER USE. WHEN SUMMER CAME, IT WAS TIME TO TAKE TO THE FIELDS FOR A SHINDIG THAT WOULD GROW SO BIG THE WHOLE COUNTRY WOULD HEAR IT CALLING!
2006
So, back in 2006, a group of music nuts kicked off a two-day party at the glorious Abbot Hall Park in Kendal. By hook and by crook, they landed festival giants Pendulum and Kendal-born British Sea Power, making the glorious rolling countryside rock with images of fighting robots, flying plastic owls and more! Everything was set in place for Kendal Calling to make its first tentative steps into the wild, wonderful world of festivaldom.
2007
It was clear that things were going to have to get bigger and in 2007, the capacity doubled at the super, smashing Grate Farm. Dance pioneer Grooverider appeared alongside Dirty Pretty Things, Wild Beasts and excellent local musicians made sure everyone was talking about the North's newest and finest festival.
2008
By the time 2008 rolled around, things got wet 'n' wild and 4,000 people showed up, building sculptures from mud and going crazy to Dizzee Rascal, DJ Yoda, Super Furry Animals, Scratch Perverts and a host of other artists! Yoda christened the Dance Tent 'better than Glastonbury' and it was clear that things were getting too big for Grate Farm.
2009
Come 2009, Lowther Deer Park became the new home. It was an ideal spot for party animals, considering it was once a wildlife theme park. Surrounded by 2,000 trees and Henry VIII's deer, Mumford & Sons, The Streets, Ash and Zutons saw Cumbria's hills bouncing to outrageously good tunes while revellers threw themselves down a ski slope with 80 tonnes of snow. Things aren't done by halves at Kendal Calling. 2009 was also the year that the legendary Cumbrian Olympics was born, where only the funniest survive.
2010
When 2010 strolled in, Lowther Deer Park went crazy with fancy dress, the arrival of Glastonbury veterans Croissant Neuf and the marvellous Real Ale Festival. On stage, Doves, Calvin Harris, Erol Alkan, Stereo MCs and Badly Drawn Boy and many more furthered KC's reputation for brilliant, eclectic line-ups, which helped to land the prestigious Best Small Festival at UK Festival Awards.
2011
In 2011, Kendal Callers were treated to the festival's biggest star yet, when Blondie took to the main stage. Selling out in record time, KC managed to grab a nice award for Live UKs Best Small Festival. Not only that, everyone broke a World Record for the world's largest mint cake. No biggie. As ever, the music was top notch, with Echo & The Bunnymen, The Cribs, House of Pain and Frank Turner sending everyone bananas.
2012
2012 came and things got even bigger. Dizzee Rascal enjoyed Kendal so much, he came back, playing alongside James, Dan Le Sac and Scroobius Pip, We Are Scientists, Maximo Park, Feeder and loads more. The Charlatans' Tim Burgess also opened up his eccentric and fabulous Tim Peaks Diner, serving up coffee and hosting sets from Edwyn Collins, Nick Heyward and The View. The festival even had its very own gingerbread house and Deer Lodge Boutique camping where everyone got to stay in teepees!
2013
By the time 2013 came around, Kendal Calling were ready to go all out, grabbing Primal Scream, The Charlatans and Basement Jaxx for amazing headliner slots, not to mention Public Enemy, Seasick Steve, The 1975, Dutch Uncles, Roni Size, London Grammar and Johnny Marr. In keeping with the festival theme, Kendal Calling Goes To The Movies, a late night cinema, was put on showing much-loved films and cult classics (who could forget the year the heavens opened during Withnail & I as they aptly drove through The Lakes?). On top of all that, everyone got together to break a World Record for the largest gathering of Supermen in one place! To top off a great year, Kendal Calling won 'Best Medium Festival' at the UK Festival awards.
2014
Kendal Calling 2014 was a show of intergalactic proportions! We celebrated 20 yrs of Britpop with pioneers Suede topping the bill on Friday night, KC favourite Frank Turner along with his band the Sleeping Souls returned and headlined the Saturday night, and Example brought the festival to an explosive finale! Kendal Calling Goes Beyond The Stars was the theme and the party most certainly was out of this world! 2ManyDJs headlined the Glow tent (and hit the decks in a shed at a secret show in the Woodlands!), DJ Yoda took the roof off the Soul On Wheels roller disco, Luna 9 landed in the fields with a mysterious set from DJ Stormtrooper, there was table dancing in Tim Peaks, mud fights, intergalactic Cumbrian Games, bubbles, the return of the Garden of Eden, dance-offs, moonwalk record attempts, Virgin Galactic space travel talks, cult movies with Flash Gordon, and so much more!
Craig Charles swapped Corrie for Cumbria, and arrived in rock 'n' roll style by Helicopter for his funk & soul club on Thursday night. We fought for our right to party on Sunday night with the AMAZING tribute to Beastie Boys in Chai Wallah with the 3-mix feat. DJ Food, DJ Cheeba, and DJ Moneyshot. Calling Out was bursting at the seams with an abundance of new music with Augustines ending their triumphant headline set with an acoustic encore in the middle of the crowd. Madchester legends Happy Mondays, Simon & Oscar from Ocean Colour Scene and Newton Faulkner all evoked mass sing-alongs in front of the main stage as nothing could dampen the spirits of 2014's crowd – they were beyond superb! We literally cannot wait until 2015 which will be our 10th year celebration!
2015
2015 was the year of our 10th birthday and it was party vibes galore all weekend! We extended the party by opening our main stage for the first time on Thursday. The likes of James and Elbow, The Vaccines, Kaiser Chiefs and Snoop Dogg came down to join in the celebrations, and what a show they put on. The theme 'Kendal Calling through the decades' went down a storm, with everyone pulling our their best fancy dress frocks to tie in with our 10th birthday party. Festival goers could also get party ready with our Kendal Calling hairdressers, giving them the option to spruce up their festival look and be ready to celebrate in style. The brand new addition of Lost Eden in our Woodslands area opened up an exciting, magical area for Kendal Callers to explore, complete with amazing performance art and 2 new stages. British Sea Power and Slamboree graced the Woodlands stage and Grandmaster Flash tore up The Glow Tent, whilst Kate Tempest put a spell on everyone at Calling Out. It really was a birthday weekend to remember.
2016
The sun shon upon Lowther Deer Park all weekend in 2016, with people calling it 'the best year yet!'. Kendal Calling played host to a massive sunday night set from Noel Gallagher's High Flying Birds, whilst Madness took to the stage spreading their heart shaped confetti over an eager crowd. The carnival theme took shape on the Saturday with a 'Carnival of Colour Parade' growing in size and weaving it's way across the arena, lead by Mr Wilson's brass band. 2016 saw the return of Lost Eden with it's many hidden secrets, amazing art installations and featuring the new Lost Disco stage, solidifying it's place at the festival and making the night time area the place to be after hours! Craig David played to a packed out Glow tent, Catfish & the Bottlemen and The Hives stormed the main stage, whilst Peter Doherty enchanted the crowd with a super secret set in Tim Peaks Diner before taking to the stage to headline Calling Out. The sunshine, the bands and the crowd made 2016's unbeatable atmosphere a super special one!
2017
In 2017, creatures big and small joined us in the fields as Kendal Calling ventured Into The Wild. The weather was suitably Cumbrian, but that didn't stop us from having a roar-some time and shaking our tail feathers all weekend long. You might have heard of the Big 5, but this was the year that the Big 3 – Stereophonics, Manic Street Preachers and Franz Ferdinand – earned their stripes storming the KC Main Stage.
2018
In its 13th year Kendal Calling ventured Into The Future, as the Deer Park and its inhabitant traveled through space and time to discover infinite versions of the unknown. Unlucky for some but not for us, over twenty thousand music lovers hurtled head first into an intergalactic weekend of adventure, complete with an out of this world trifecta of headline talent from Catfish and the Bottlemen, Plan B and The Libertines.
2019
We took a colossal journey to the Jurassic Deer Park for a weekend of prehistoric frolicking and dino fun! We brought Jurassic Park to the Lake District with walkabout dinosaurs around every corner and our prehistoric parade stomping across the fields with ravishing raptors, crazy cavemen and decadent dinosaurs in toe. Even with an impressive day of downpours, the true Kendal Calling spirit shone through and come rain or shine, Kendal Callers revelled in the fields for a truly epic weekend! We witnessed potentially the best headline set we've ever seen in all our 14 years from Nile Rodgers & Chic, an extraordinary comeback from Doves, an electric opening performance from Orbital and an unforgettable closing from Courteeners. 2019 will definitely go down in Kendal Calling history as being one of the best!
2020/2021; the lost years
We took the difficult decision to postpone Kendal Calling 2020 and 2021, as Covid-19 put a stop to everyone's plans for the summer. In its place we presented Kendal Calling Radio, a three-day live extravaganza broadcasting live performances, DJ sets and shows. Guests included the likes of Nile Rodgers, Frank Turner, Simone from Primal Scream, and The Lathums, hosted by our pals Chris Hawkins, Alex Winters and Hattie Pearson. We look forward to welcoming you back to the fields soon!
2022
2022 saw the long anticipated return to the fields, a new main stage location and the introduction of Parklands and Oktoberfest. The Lake District was lit up by performances from the likes of Bastille, Stereophonics, Tom Grennan, Sophie Ellis-Bextor, The Vaccines and our highlight of the year, Lottery Winners who, along with over 200 other artists across the site, helped celebrate our belated 15th birthday party in the fields.
2023
The future is unwritten…