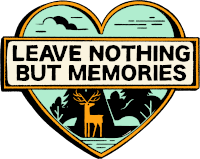 cO-OP
Co-op is returning to Kendal Calling and they couldn't be more excited to be back at the heart of festival communities in 2023. Come and visit their store where you'll be able to buy your essential items including food, water, beer, cider and toiletries. Co-op look forward to welcoming you back to the fields for the party of the year!
VODAfone
As Official Connectivity Partner of Kendal Calling, Vodafone are delighted to be keeping you connected at the festival!
Come and visit our free phone charging stations across the site to keep your phone fully charged. You can also connect to our wifi so you can stay connected to family and friends, and capture all of the special moments over the festival weekend.
Plus if you're a Vodafone customer, you can win tickets to Kendal Calling via our dedicated loyalty app, VeryMe. Get ready to #FeelTheConnection.
NORDIC SPIRIT
Never miss a moment with Nordic Spirit – the official nicotine pouch partner of Kendal Calling. Nordic Spirit nicotine pouches are for 18 or over existing smokers/ vapers or nicotine users. They are 100% tobacco-free, smoke-free and hands-free, our nicotine pouches provide a convenient new way to enjoy nicotine wherever you are. Come find us for a unique Nordic Spirit experience and for the opportunity to trial the product
HOOCH
Hooch is excited to be an official sponsor of the super fun, Soapbox Stage at Kendal Calling for a second year. Building on the great success of the partnership in 2022, Hooch is back in the fields to deliver great taste and great times across the festival and continue to create those unforgettable #OutrageouslyRefreshing moments
National Express
All aboard! Your most sustainable route to Kendal Calling is provided by National Express – we're running services from across the North including Glasgow, Manchester, Sheffield, Leeds and all across Cumbria!
LA-Z-BOY
La-Z-Boy is the market leading brand for recliner sofas and chairs for over 90 years. We're pleased to team up with the Kendal Calling team and sponsor the Picturehouse once again, showing classics and blockbuster movies throughout the day and evening. Get there early to stand a chance of experiencing the La-Z-Boy comfort, by sitting back and relaxing while watching a movie! Plus you'll have the chance to win a La-Z-Boy prize whilst in the queue for your film of choice!