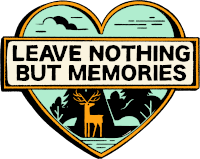 Kendal Calling is a 3 to 4 day festival set in the beautiful Lake District with over 10 stages featuring regional, national and international talent. We work closely with Attitude is Everything to ensure our festival site is as accessible as possible!
Kendal Calling takes place at Lowther Deer Park in the Beautiful Lake District. It's a picturesque location that lends to an incredible festival experience. We're so lucky to be able to host a festival in such a wondrous part of the world but please bear in mind that as a result, there are hills, long grass and sometimes mud! While we have invested in hard standing roads over the years, the ground conditions alongside the natural terrain of the Lake District should be taken into account for those with mobility impairments.
The accessible facilities are only available to festival goers with permanent disabilities, so broken legs, recent injuries, recent operations, elderly and pregnant women do not qualify.
All Accessible Live in pitches have now fully sold out, given on a first come first serve basis should an application be approved.
Please note: The accessibility applications are open until February 14th. Tickets are given on a first come first serve basis, we recommend you get in touch with us as soon as possible.
How do i apply for access?
In order to successfully apply for accessible facilities you must first purchase a regular weekend ticket and apply through our access applications HERE. If you are applying for our PA/Companion Ticket Scheme, please do not purchase a ticket for the person acting as your PA/Companion. We will ask you to include your valid ticket reference number when submitting your application!
The documents we accept for access customers are listed below, please click for example:
Valid Access Card – The Access Card translates your disability/impairment into symbols that highlight the barriers you face and the reasonable adjustments you might need. It informs us quickly and discreetly about the support you need without having to go into loads of personal detail.To apply, please click here.
We can only accept a Blue Badge as a form of evidence for access parking, to be accepted for any other facilitates you would have to provide one of the documents above.
If you don't have any of the above evidence, there is also a section provided within the applications of which you can explain why you require Accessible Facilities.
Once submitted, we will endeavour to respond within 2-4 weeks to confirm the status of your request.
If your request has been accepted, you will receive a confirmation email from the Access Team. Closer to the festival we will send you an Access Information Pack which will have all the information you require about our accessible facilities.
ARRIVING ON SITE
On arrival to site, please head to the gate as described in the information pack, these are broken down into coloured gates. The information pack provided in advance, usually via email, will explain which gate to head to, where to collect your wristband and the location of the access campsite.
Don't forget your festival tickets, these will be scanned on arrival and swapped for festival wristbands.
The site will open from 10AM Thursday, for those with Thursday tickets, and 10AM Friday for all weekend ticket holders.
Personal assistant ticket
We do operate a personal assistants ticket scheme; tickets for assistants will become available upon the success of the application. We provide 1x free personal assistant ticket to customers who are unable to attend our festival without the aid of a designated person.
If your personal assistant already has a ticket, we will be able to refund it once your access application has been processed.
Please note: Personal Assistants must remain in a good enough state to support the customer who requires accessible facilities at all times throughout the entire event. Personal Assistants should not be heavily under the influence of any substances, and failure to comply will result in the immediate ejection of both Personal Assistant and Access Customer from the festival.
CAMPSITE WITH ACCESSIBLE FACILITIES
On arrival Thursday and Friday, there will be an Access Information Point in the campsite with accessible facilities where customers can collect further information on access within the festival site. It is also here that additional pre agreed wristbands can be collected.
The campsite will be cordoned off from general camping. There will be a number of wheelchair accessible toilets and showers. Please note that our wheelchair accessible showers are only available to those who are in a wheelchair or in need of a hoist. Soap Opera is available for purchase, and personal assistants will be granted entry to assist, free of charge should an application be approved. The campsite will include a covered, 24-hour charging point for power chair batteries and other access aids that need charging. Please assist us with planning by letting us know if you intend to use this service when completing the Access Requirement Form. Customers are free to leave batteries and chairs in this area overnight at their own risk as this service is not stewarded. Please note that we unfortunately cannot provide a power hook up for insurance reasons, we are a Greenfield site and all power is temporary so we cannot guarantee power will not cut out.
Along with yourself and PA/Companion you can have an additional two other people who are able to camp with you in this field (maximum of four people).
Near to the Campsite there are village services (bar, concessions, information point and welfare).
Facilities we provide in the campsite:
•    Wheelchair Accessible showers and toilets (please note that our wheelchair accessible showers are only available to those who are in a wheelchair or in need of a hoist).
•    Fresh water points
•    Waste disposal point
•    Electrical points for charging wheelchairs and scooters on a first-come first served basis.
• Live-in vehicle spaces: live-in vehicle pitches have now fully sold out, available on a first come first served basis. This is a 7m x 5m pitch space.
SIte facilities & info
ACCESSIBLE TOILETS:
There will be a stewarded accessible toilet located beside the viewing platform in the Main Arena. A viewing platform wristband is required to gain access to this toilet. There will be other non-stewarded accessible toilets in the Main Arena. There will be accessible toilets within the Accessible Campsite.
STROBE LIGHTING
There will be general warning signs around the Main Arena if strobe lighting will be used. Due to the nature of the artists it is likely that strobe lighting will be used throughout the performances. There will not be a warning immediately before a period of strobe lighting.
HEARING LOOPS
We have Bob-on-Com hearing loops on site, these are available at the box office, the access reception which is located in the access campsite, the information point and at the Green gate which is the entrance for customers staying in the access camping field, the boutique camping and live in vehicles.
Walk Times and terrain
Lowther Deer Park is a beautiful location but we believe it is important for all customer understand the challenges of the terrain and whilst we have put measures in place, where appropriate, to assist access for wheelchair users, the majority of the ground is grass and uneven.
We do not provide a buggy service for any customers to travel around the site.
There is a tarmac road running through the middle of the Main Arena however access to some areas does mean traveling over grass and sometimes mud.
The Main Arena has a number of small hills inside its perimeter. There is a gravel road that runs around the edge of the Accessible Campsite.
The Accessible Campsite parking field is adjacent to the campsite. Wheelchair friendly floor protection provides a route from the edge of this field to the Access Reception tent, however it will be necessary to cross significant areas of grass covered terrain while moving between the car park and individual camping spots within the campsite.
A compacted gravel road leads from the Accessible Campsite to the Main Arena entrance, a distance of around 400 meters total. The road becomes steep as it follows the Cumbrian terrain and raises up to the back of the Arena for the last 100 meters.
Wheelchair friendly floor protection is provided to assist customers to get to the Main Arena viewing platform, but due to the terrain across the rest of the site, it will be necessary to cross uneven ground and get to other areas.
Whilst there is a tarmac road running through parts of the Main Arena, most venues and areas can only be accessed by travelling over uneven, grass covered, terrain which turns muddy in poor weather.
The arena also has a number of hills and gradients within its perimeter.
For customers accessing the event via the main gate and standard parking areas, the Main Arena entrance is approximately 500 meters from the main gate security check point, half of which involves crossing grassy terrain.
MEDICAL SERVICES
There will be a First Aid tent located in the Main Arena. There will also be Medics and First Aiders on patrol around the event.
You will be able to store medication with the medical team if refrigeration is needed. Please let us know in your applications if you will be wishing to store medication.
If you require more information, please get in touch.
ASSISTANT DOGS
We welcome assistance dogs onto the site. There will be an area provided for toileting and drinking.
We ask all dog owners to keep their dog on a lead at all times, and also to pick up after themselves.
Assistance dogs are legally allowed to assist under the Equality Act. The Equality and Human Rights Commission states an expectation that Assistance Dogs will:
Be highly trained
Not wander freely around the premises
Sit or lie quietly on the floor next to its owner
Be trained to go to the toilet on command and so are unlikely to foul in a public place
Most are instantly recognisable by the harness or identifying dog jacket that wear they wear
(https://www.assistancedogs.org.uk/the-law/)
ACCESSIBLE VIEWING AREA & Platform
A viewing platform with a stewarded accessible toilet is located near the stage in the Main Arena.
The accessible viewing areas and platform is operated on a first come, first serve basis. Kendal Calling has the right to refuse entry if we believe areas to be a capacity.
Please note that these are two separate viewing spaces depending on your access requirements. The viewing platform is only available to festival goers with permanent disabilities. Those with a broken leg, recent injuries/operations, elderly or pregnant do not qualify for the viewing area.
parking
Parking is available within close proximity to the Campsite with Accessible Facilities for those customers approved to stay within this campsite. Festival-goers will not be allowed to park their cars next to their tents due to safety protocols.
One car per group maximum, any extra parking required for members of a group are welcome to park within the general carpark. This is to ensure the best service can be provided to Access Customers.