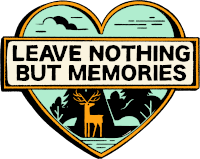 chow down on some of the best mouth-watering street food the UK has to offer!
---
One of the things we're most proud of at Kendal Calling is our huge variety of brilliant food and drink. This isn't the 80s anymore, where the only festival food you get falls under 'slop' or 'chips' – we've got British favourites, amazing pies, creole food and Mexican, Tibetan and Indian fodder and more! Want posh burgers? Want fortifying smoothies? Want vegan goodies? We have something for you.
We've also got 10 themed bars in addition to our brilliant Real Ale Festival, which means you can quaff an outstanding local brew or go for a G&T made to your tastes.
We're excited to say that as part of the trader pledge, all of our traders will serve at least one vegetarian or vegan option! Alongside this, for 2023, we have pushed many of our food traders to offer both Kids Meals and Affordable Meals. Feed the family with £5 Kids Taco's at Taco Kitchen or £6 Kids Bao Bun and Fries at Mans Market, both located by Oktoberfest. Likewise, you can bag yourself a bargain with a £6 Cheese Toastie at Grilled and Melt in the Village Green or Strips and Chips for £8 at Taiga Burger Kitchen opposite Parklands.
Please note, the below allergens list is a guide only. Festivalgoers should always make clear to food outlets of any necessary allergy requirements.