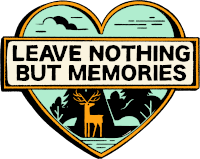 Kendal Calling goes to… the animal kingdom!
---
PLEASE, leave your subtle-dressing tendencies at home! We're exploring our wild sides this Summer as Kendal Calling Goes To… THE ANIMAL KINGDOM!
As is now tradition, Saturday sees all Kendal Callers getting into the spirit of things and donning your best get up for the fields! Along with our themed parade, our special decor and all of our wonderful themed family activities – the most brilliant part of our theme is all the weird, wonderful and inventive costumes you guys bring each and every year!
2022 is no different as we venture out into the Lakes once more to explore the great outdoors and unleash our inner party animals! So whether you're painting your face like a Tiger, bringing your best Bunny ears or you've pulled the short straw as the tail end of a Donkey – we cannot wait to see what you creative bunch have in store for us this year…