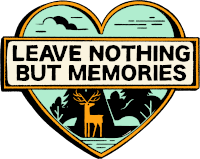 Each year, Kendal Calling embraces the weird and wonderful with our fancy dress theme and this year is no different! Previous years have seen us travel back in time to the Jurassic period and even out of this world and into space! This year, we step inside the time machine once more as we travel back to 1967 and The Summer of Love! Think flower power, peace and love and all things groovy!
'The Summer of Love' will forever be instilled as a historical moment not just for the festivities taking place in San Francisco, but for defining fashion and culture during the period! Florals, peace signs, flared jeans, and decor adorned with brightly coloured tie dyes, there's something about this period in time that captivates you in its free-loving optimism! It's for this reason that we are bringing the late 60's hippie movement to the Lakes this Summer!
Now, we know you all love to dress up and this year our fancy dress day will be SUNDAY instead of the usual Saturday. The twilight parade will return, you'll have your chance to get involved with our very own placard workshop on-site.
Not sure what to wear? Our team have compiled a list of items or inspiration you can take with you, so that you can look like you've just stepped out of the swinging 60s:
Hair
Throw out your brush and throw in some wild flowers! The Summer of Love was all about being as at one with earth as possible and hairstyles were no exception. Beachy waves, messy pixie cuts and decorated beards were all the rage! We've found a selection of theme inspired items to help your hair get that summer of love flare.
BANDANAS:
Hair and Beard Flowers:
Hidden Botanics wildflower Flower Crown
Or have a go at making your own!
OUTFITS
A time where double denim was encouraged! Get ready for flares on fringes, vests on shawls and crochet everywhere! The Summer of Love fashion sense was immaculately groovy. Whether you're emulating the fashion of the time or indeed dressing up as a member of The Beatles, anything goes in order to get into the swing of the 60s!
COSTUMES:
SHIRTS
DRESSES:
JACKETS:
Suede Jacket with Badge Detail
MISC:
accessories
Glitter, peace signs, and bold necklaces everywhere! No Summer of Love look is complete without the accessories! Anything was game, you want to decorate a top hat with floral? Go for it! Wear a peace sign on your head? Love that! Have as much fun as possible, you can't go wrong!
HATS/HEADBANDS:
SUNGLASSES:
Sunglasses, Sunflower and Headband Accessories
JEWELLERY:
Swing into the 60s with us as we escape to the Lakes this Summer! Not got your tickets yet? I'd get a move on as we're down to the last batch!