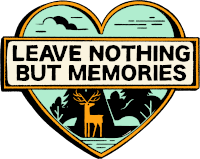 THE BRAINCHILD OF THE CHARLATANS' FRONTMAN, TIM BURGESS
---
Tim Burgess' Tim Peaks Diner has become part of the furniture at Kendal Calling however don't let that mundane intro fool you, this place is anything but! Operating in a sphere of it's own, Tim Peaks has always had an anything goes kind of vibe, you'll never quite know what you'll stumble upon in our coffee shop turned music emporium! With legendary secret sets from The Libertines, Blossoms, The Coral and most recently The Cribs (not to mention The Vaccines jumping on the decks!) – you never quite know who will step through the doors of the wooden cabin.
Tim Peaks Diner is a firm favourite of ours and festival goers alike – always a great place to end the night or indeed start your day as the wonderful staff greet you with a mug of Tim's very own coffee or a classic Yorkshire Tea!
Tim Peaks is very proud to support the David Lynch Foundation with monies raised. You can help out by donating here.
Ruby Derbyshire

Freddie & The Scenarios

The Listening Party with Deja Vega

Starshaped DJs

The Kundalini Genie

Fruit Tones

Tess Parks

Simone Marie DJ

Happy Daze DJs

The Listening Party with Lottery Winners

Kynsy

Pasta Paul

Evan Williams

Torture & The Desert Spiders

Toronto Blessings

The Listening Party with We Are Scientists

Andy Robinson

MC Grammar

Paul's Mobile Disco

Hit The Brakes

MVITA

Rock School

Jack Valero

Kelley Swindall

Deja Vega

Tess Parks

Well Yeah

Cyril Stead

Soup!

Baba Vanga

Sakura Murakami

The Kundalini Genie

Daisy Croft

Midnight Rodeo

Dean McMullen

Jon daSilva

Joseph Hooligan

The Maddocks

Tim Peaks FM With Chris Hawkins

Tim's Twitter Listening Parties

Microdot Creative