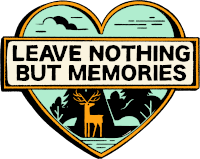 NESTLED IN THE WOODS OF LOST EDEN, OUR WOODLANDS STAGE IS HOME TO A BIT OF EVERYTHING, EVEN OUR INFAMOUS LATE-NIGHT SILENT DISCO.
---
If you go down to the Woods today, you're sure to be surprised! Find something for everyone in the trees as one of our most interesting stages moves from genre to genre, hopping around the musical spectrum but always presenting the most exciting artists! Whether they're just breaking through or have a back catalogue of hits to belt out – it will always be something interesting!
Last year's line up included Newton Faulkner, Sad Night Dynamite and Fleetmac Wood headlining with special performances from Cate, Elli Ingram, Nell Mescal, Alfie Indra and Courting.