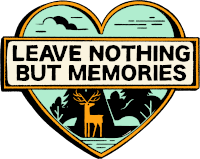 OUR WOODLANDS STAGE IS THE RUSTIC HOME OF CLASSIC ACOUSTIC SETS, SUN-KISSED INDIE AND OUR INFAMOUS LATE-NIGHT SILENT DISCO.
---
If you go down to the Woods today, you'll have missed some of our past guests, Donovan, British Sea Power, Twisted Wheel, Goldie Looking' Chain an uncountable others that have followed the breadcrumb trail!
Wander down into the woods and discover some of the more tree-riffic (sorry!) UK and international bands, curated in partnership between Kendal Calling and our friends at Off-Axis, Xtra Mile Recordings and Brighter Sound.