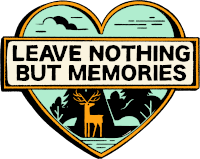 Back in 2006, events seemed to move a lot faster. We had an idea – a shindig in a field. We booked some bands, put up posters, and before we knew it, we were clearing away the remnants of an awesome party. If memory serves me right, the whole show took about seven weeks from start to finish. This rapid turnaround is remarkably different from how we operate today. Now, due to the complexities of scale and higher expectations, we find ourselves planning aspects of the next festival even before we even begin building the current one! It's a testament to how the festival scene has evolved – what once took mere weeks now unfolds over months, or even more than a year. 'Ain't no rest for the wicked', as they say!
Many people show curiosity about the inner workings of festival planning – from its inception to the behind-the-scenes action. When starting out, I was absolutely fascinated by every aspect of festival life, and every encounter was an education. To that end, we thought we would start a new series of letters. These regular updates will offer you a peek into our journey, keeping you informed about our progress and the unique challenges we encounter along the way. Stay tuned as we share insights and stories from the heart of festival planning – from confirming our Soap Opera shower provider or revealing when we're all booked up on the headliner front. We thought this blog could be a good way to explain how we spend our 'off-season'. So, without further ado…
The first few weeks post-festival are spent debriefing on what worked and what didn't. This feedback is voluminous; we keep our own notes throughout the festival cycle and consult everyone involved or affected by the show. That includes contractors, local authorities, workers, residents, and of course, the audience. Their feedback, collected from messages, social media, and conversations, forms a 'review bible', allowing us to identify trends, weaknesses, opportunities. This feedback informs future meetings across various departments, such as programming, production, and site management.
Recently, we've been enjoying one of the most exciting parts of the process: creative meetings about the décor and on-site venues. We're brainstorming fresh ideas, including a brand-new venue we think will be popular for those looking to let their hair down. We hope to share more on this in the new year.
Booking-wise, it's been a tricky year piecing together the Kendal Calling programme. We strive to create the most exciting lineup, which involves hard negotiations with acts and aligning with their summer plans. The thrill of receiving a deal memo confirming months of discussions has turned into a confirmation is unmatched, though the disappointment when an artist pulls out is equally intense. Unfortunately, earlier this week we had just that. What was a done deal on Friday turned back to square one by Monday. But there's no time for sadness – we're back to our trusty spreadsheet to find a replacement. It's these highs and lows that make festival planning so exhilarating.
In markedly different but nonetheless exciting news we can turn our attention to female urinals – a welcome addition to the facilities in the fields. For many years there had been a small but steady call for these urinals, and in 2023 the opportunity came to test them out. We're pleased to say, the feedback was excellent – and so we needed more! However there as one small problem – there were no more female urinals in the UK, as we had hired all the available units. So we are very pleased to hear that one of our toilet providers (we have several across the festival) is manufacturing additional female urinals. The only issue with these is they require fairly flat land – something we don't have an abundance of in our rugged landscape, but we're determined to find more suitable locations around the site.
Sales-wise, it's been an incredible year for Kendal, and we can't thank you enough for the trust you place in us. Our new instalment plan system allows for all tickets to be booked via a payment plan, important in these times. We also have tiered tickets, with cheaper options available the earlier you book but do hurry as I believe the third release is dangerously close to selling out.
We'd also like to use this forum to gather feedback to aid our planning for Kendal 2024. Each year, we run coach services from across Cumbria and the North including places like Newcastle, Manchester, Sheffield and Leeds. As part of our commitment to sustainability and to aid our traffic management plan, we're interested in encouraging more travel by coach and we'd like to know what would encourage you to travel to the festival this way.
We're sailing through November and into the festive season, and we aim to give another update before Christmas. We know many of you are eagerly awaiting lineup details, but you'll have to wait a little bit longer – we'll share more in the new year, as is traditional.
Enjoy these winter months – it won't be long until we're back in the Lakes for our annual gathering!